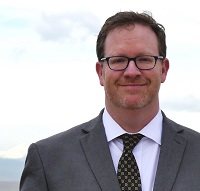 Matt Vogl, MPH, Executive Director
[email protected]
|
o
303.724.4965
m
303.916.1860
Matt has a passion for bold new ideas to take on mental health challenges. In fact, that passion was a driving force behind the creation of the National Mental Health Innovation Center (NMHIC). As our lead executive, he reports both to the Chancellor of the CU Anschutz Medical Campus and the NMHIC Board of Directors.
Before taking on leadership of the NMHIC startup, Matt served as Deputy Director of the University of Colorado Depression Center and managed program expansion for the Nurse-Family Partnership, an evidence-based maternal-child nurse home visiting program.
Matt earned his BA from Marquette University and a Masters of Public Health from the University of Minnesota. He is past Board Chair for the Suicide Prevention Coalition of Colorado and has served on the boards of the Rocky Mountain Research and Prevention Institute and the Colorado chapter of the American Foundation for Suicide Prevention. He recently was appointed to the State of Colorado Commission on Suicide Prevention.
While Matt's work and vision for a mentally healthy world is serious, he is wickedly funny. Exactly what you might expect from a guy who performed stand-up comedy for 10 years.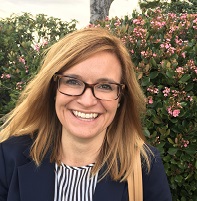 Mimi McFaul, Psy.D.,
Deputy Director
[email protected]
| o 303.724.8797
Mimi is a clinical psychologist who traces her way to the Center via a winding career path in correctional institutions, behavioral health systems improvement and a mental health technology start-up.
She most recently served as Vice President of Campus Partnerships at Grit Digital Health, creating a mental health fitness center for college students from concept to product. She also served for more than 10 years as the Director of Mental Health at the Western Interstate Commission for Higher Education.
Mimi is a graduate of University of Illinois at Urbana-Champaign and the California School of Professional Psychology, San Francisco. She completed her pre- and post-doctoral training at the University of Colorado Denver.
She joined NMHIC because of her frustration with our current mental healthcare system, her steadfast belief that we can find better ways to help people, and a sense of urgency that tells her it's now or never.
Debra Boeldt, PhD, Director of Digital Mental Health
[email protected] | o 303.724.9955
Debbie Boeldt, PhD, is a licensed clinician with a deep background in research, which has fueled her passion for strength-based approaches to reducing family stress and enhancing well-being. She has worked with both children and parents.
She earned her doctorate in clinical psychology from the University of Colorado Boulder in 2013, and completed my internship in child and couples therapy through the University of California San Diego / Veterans Administration program. She also completed a two-year postdoctoral fellowship at the Scripps Translational Science Institute in genomics and digital medicine.
In 2016, Debbie the Clinical Research for Evidence-Based Services and Training lab at the University of Colorado Boulder to focus on web-based interventions, digital health, and mindfulness research. It was in that work that Debbie first collaborated with our Center, and in December 2017 she joined the NMHIC staff.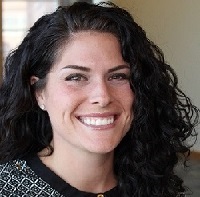 Ashley Blubaugh, Director of Development
[email protected] | o 303.724.9955
Ashley's passion for connecting donors to joyful philanthropic projects started long before fundraising became her career. Since 2005, she has formally focused her profession on raising money for healthcare, education and human service organizations — always ensure mental and behavioral health was included as an area of interest. Ashley joined the National Mental Health Innovation Center in March 2018.
Ashley was born and raised in Michigan and graduated with a master's in business in 2011. She moved to Colorado in 2012 and has since taken full advantage of all the hiking, skiing and star gazing the state has to offer. When not at work, Ashley, her husband and their three children love to work on their family's quest to visit every national park in the U.S.
Sarah Beary, Senior Project Manager
[email protected] | o 303.724.9955
Sarah is a project manager for the Tech Innovation Network (TIN) at the NMHIC where she works closely with community sites to integrate digital health technologies into their practice. In her work with the TIN, Sarah has successfully implemented virtual reality, along with other technology, into a diverse portfolio of universities, hospitals, prisons, and community mental health centers. She also leads a range of efforts to further the TIN model in the expansion of technology in mental health.
With a background in business and psychology, she has a passion for incorporating mental health into workflow practice. After receiving her Bachelor's degree from Charleston Southern University, she worked with the U.S. Air Force in Japan where she developed her passion for raising behavioral health awareness and reducing mental health stigma. Sarah is currently pursuing a Master's Degree in Public Health with a Population Mental Health focus. In her free time you can find Sarah enjoying Colorado with her family, friends and giant Bernese mountain dog, Sylvie.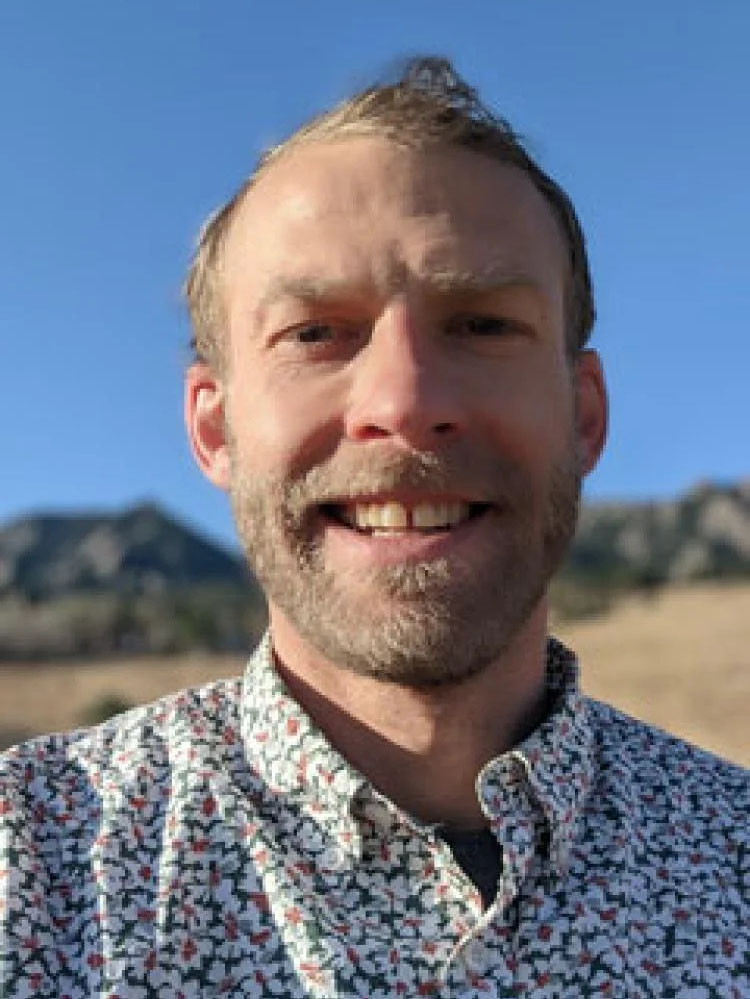 Dr. Samuel Hubley, Clinical Psychologist and Assistant Professor, CU School of Medicine
[email protected]

| o 303.724.9955
Sam officially joined the National Mental Health Innovation Center in the summer of 2017, although he has been a close colleague since the Center's inception.
In 2014, Sam became a member of the faculty of the University of Colorado School of Medicine with appointments at the Department of Family Medicine, the Johnson Depression Center, and the Institute for Health Research at Kaiser Permanente.
His work focuses on novel delivery methods of evidence-based psychological treatments, population- and art-based approaches to mental health treatment and prevention, perinatal depression, and developing and evaluating models of integrated behavioral health and primary care.
Sam grew up on a horse farm in the Finger Lakes region of New York and graduated from Cornell University in 2005 with a B.A. in psychology. After a two-year research assistantship at Massachusetts General Hospital/Harvard Medical School, he joined Dr. Sona Dimidjian's lab at the University of Colorado Boulder, where he earned his Ph.D. in Clinical Psychology.
Gwendolyn Gaumond, MS, MA, LPC
,
Program Manager Mental Health Technology
[email protected]
Gwen Gaumond is the Program Manager for Mental Health Technology at the National Mental Health Innovation Center. Gwen has an MS in Information Technology and MA in Counseling. Gwen co-owned and operated a IT consulting and development company until 2011 when personal experience called her to mental health and advocacy. Gwen worked in community mental health as a therapist and as part of the IT team before joining us. On weekends you will find Gwen anywhere outside with her family friends and pets.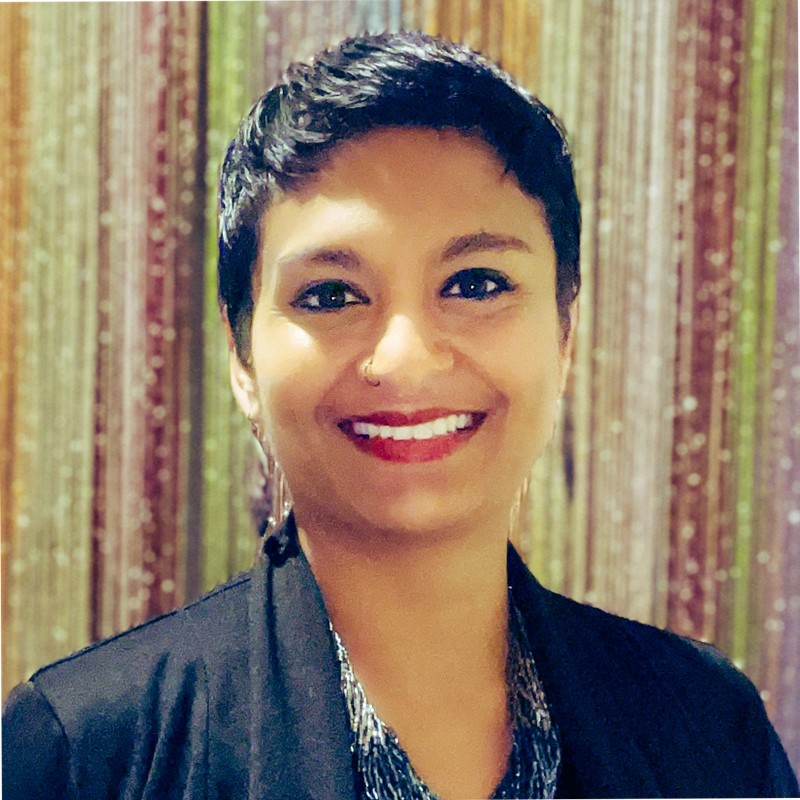 Swarnima Chaudhary
,
Project Manager
[email protected]
Swarnima, or Nima, Chaudhary, is an East Indian transplant who grew up in Iowa. She received her Bachelor of Science in Psychology from the University of Iowa in 2016 and decided to leave the Iowa cornfields to spend a year teaching in Thailand. After being accepted to the Colorado School of Public Health to pursue a Master of Public Health, Nima moved to Colorado in 2017. Nima is committed to bringing a public health centered, health equity oriented voice to the mental health landscape. This chapter of her journey has been filled with learning to breathe in the Mile-High thin air, breathtaking 14er views and hearing the stories of people from all over the world that inevitably end up passing through Denver.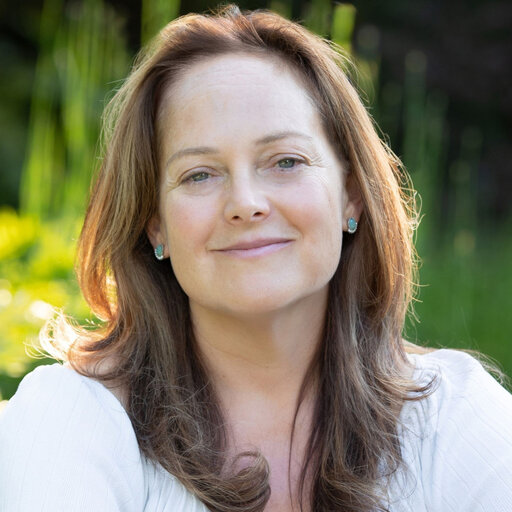 Erika Moldow, Ph.D., Strategic Learning Specialist
[email protected]
| o 303.724.0024
Erika is NMHIC's resident expert in evaluation. For 10 years, Erika has worked on applied research and evaluation projects in the areas of educational equity, college access, teacher effectiveness, service-learning, philanthropy education and youth employment.
She worked on research and evaluation projects at The Evaluation Center at University of Colorado Denver and the Heller School for Social Policy and Management at Brandeis University. Erika directed an after-school program for elementary-aged children, helped first generation students navigate the transition from high school to college, and tutored ESL students. She holds degrees from Brandeis University (Ph.D. in Social Policy), Boston University (M.A. in Social Work) and Vassar College (B.A. in American Culture).
You'll see Erika's kindness in the office, but her devilish side is on powerful display on the tennis court.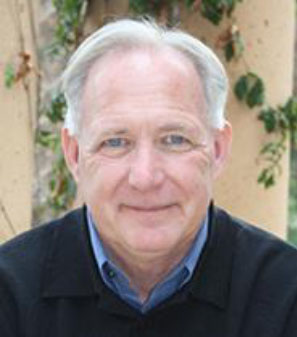 Walter Greenleaf, PhD, Director of Technology Strategy
Walter Greenleaf is a leading authority in virtual and augmented reality and is recognized internationally as one of the founders of the field. He is a behavioral neuroscientist and a medical product developer who has been on the cutting edge of VR/AR applications in healthcare for more than 30 years.
Walter joined NMHIC as the Director of Technology Strategy in April 2017, bringing his considerable knowledge to the Center's approach to digital initiatives. He continues to work as a Visiting Scholar at the Stanford University Virtual Human Interaction Lab.
He has developed several clinical product streams, founded medical companies, and served as a scientific advisor and reviewer for the U.S. Public Health Service, National Science Foundation, National Institutes of Health, NASA and the U.S. Department of Education.
Walter holds a PhD in Neuro and Bio-behavioral Sciences from Stanford University.
Rick Rekedal
,
Senior Creative Advisor
Rick joined NMHIC as the senior creative advisor in 2017, consulting on how to elevate and open and urgent national conversation on mental health.
In 2016, Rick finished 20 years with DreamWorks Animation, most recently as Chief Creative of franchise development and the global franchise director of the hit movie "Trolls." Among the other properties he worked on are "How to Train Your Dragon," "Shrek," "Kung Fu Panda," and The Lost World: Jurassic Park."
He has been awarded two Kids Choice Awards, two Annie Awards, and Toy of the Year. All testament to Rick's incredible ability to connect on a deep level with kids and the adults who love them.
Peggy Hill, M.S., M.S.Ed.
[email protected] | o 303.724.9770 m 720.326.3462
Peggy Hill works half-time as Special Projects Director at the National Mental Health Innovation Center. She is a passionate advocate for mental health promotion, early intervention, and recovery support that reduces the long-term human and economic costs of recurrent mental illness. She previously served as Chief Operations Officer of the Colorado Behavioral Healthcare Council, and Chief Strategic Relations Officer with the National Office of Nurse-Family Partnership. She holds a master's degree in counseling and human development from Purdue University, with an emphasis on community organization and change. Much of her career has been dedicated to building collaborative partnerships to accomplish what no single organization can do alone. In her free time, she dotes on her house rabbit and enjoys mountain life at her cabin above Glenwood Springs, Colorado.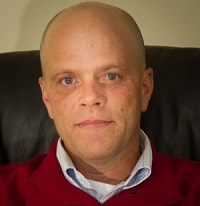 Patrick Micone, Director of Finance and Administration
[email protected]
|
o
303.724.9128
Patrick handles administration, fiscal oversight and management, and the day-to-day business operations for NMHIC. He graduated from Central Washington University with a Bachelor of Science in Accounting.
Patrick has significant experience working in Grants, Finance, Human Resources and Payroll Administration for the University of Colorado School of Medicine and Children's Hospital Colorado. No matter where you go with Patrick on the CU medical campus, people know him.
So why did he choose to come to NMHIC? Easy, he says. It was the opportunity to be involved in creating an organization from the ground up that would benefit the lives of others.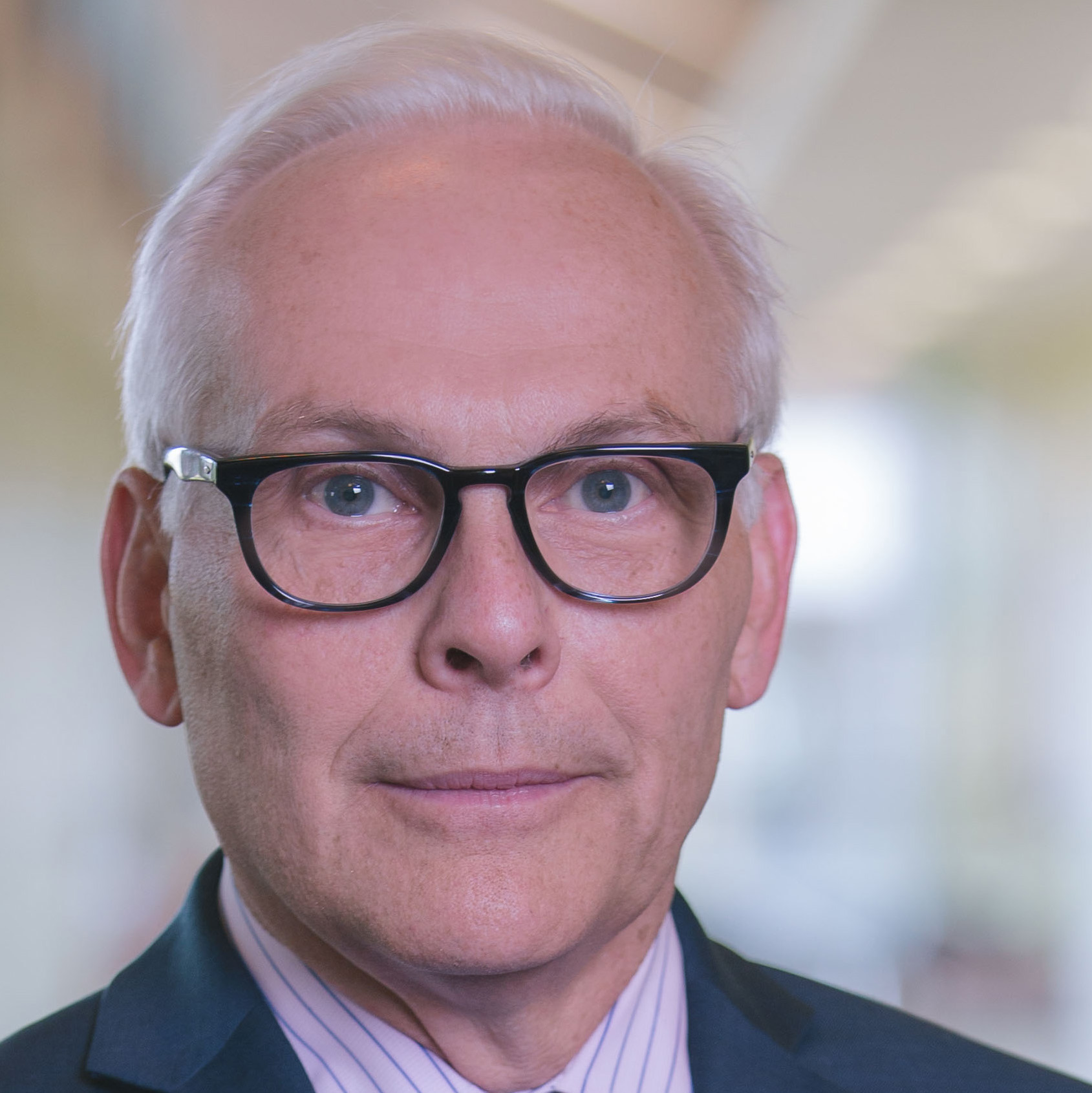 James M. Hodge, Associate Vice Chancellor for Advancement- CU and NMHIC Senior Advisor
[email protected]

| o 303.724.8227
As the Associate Vice Chancellor for Advancement, Jim is the chief philanthropic strategist for the Anschutz Medical Campus. He also serves as the Senior Advisor to the National Mental Health Innovation Center, leading our fundraising work.
Prior to joining CU in 2014, Jim worked at Mayo Clinic for three decades, where he was a Principal Gift Officer and then Vice Chair of Mayo's Leadership Gift Program and Chief Philanthropic Strategist. He was responsible for strategic engagements with high-level benefactors. He helped lead two-billion dollar plus campaigns and retired as the most prolific fundraiser in Mayo Clinic history.
Jim is a member of the faculty at Indiana University-Purdue University in Indianapolis (IUPUI) where he teaches master's classes in Philanthropy. He lectures frequently on the topics of values-based and transformation philanthropy. An Ohioan by birth, Jim holds bachelor's and master's degrees from Bowling Green State University.
With a career like his, you'd expect a full rolodex and you would be right. His is the stuff of legends.
Rhonda Kelly, ResponderStrong Project Manager
[email protected]
| o
303.724.0745
Rhonda Kelly spent 17 years as a firefighter/paramedic in Colorado before joining the National Mental Health Innovation Center (NMHIC) through gracious offer from Director Matt Vogl to manage the ResponderStrong™ program. Her background includes emergency and psychological nursing, research, 4 years in the Antarctic and stints as an oceanographer. During the last 5 years of her fire career, she served as the Health & Safety Officer for Aurora Fire, a position that allowed her to explore her growing interest in the mental well-being of responders. ResponderStrong grew out of that interest. A collaboration between emergency responders and the NMHIC, ResponderStrong is developing better mental health supports for responders and their families. Over the past several years, suicide has been recognized as the leading occupational killer of law enforcement, fire and EMS. ResponderStrong is unique in its approach to addressing mental health issues among responders in that it is responder-driven and works across branches, connecting groups that had previously been siloed. Together, we are stronger.

Advisors
Frank Verloin deGruy III, MD, MSFM, Senior Advisor
Woodward-Chisholm Professor and Chair of the Department of Family Medicine at the University of Colorado School of Medicine
Board of Directors
Don Elliman (Chair)
Chancellor, University of Colorado Anschutz Medical Campus
Susan M. Churchill
Managing Director, Rockwood Capital
Celia Dietrich
Founder and Principal, Dietrich & Company
Ted Harms
Executive Director, The Anschutz Foundation
Cy Harvey
President and Chief Operating Officer, The Anschutz Corporation
Kevin Reidy
Entrepreneur and Community Leader
John Reilly, Jr., MD
Dean, University of Colorado School of Medicine and Vice Chancellor for Health Affairs
Jeannie Ritter
Mental Health Ambassador for the Mental Health Center of Denver and First Lady of Colorado, 2007-11
Matt Vogl (ex officio)
Executive Director, National Mental Health Innovation Center